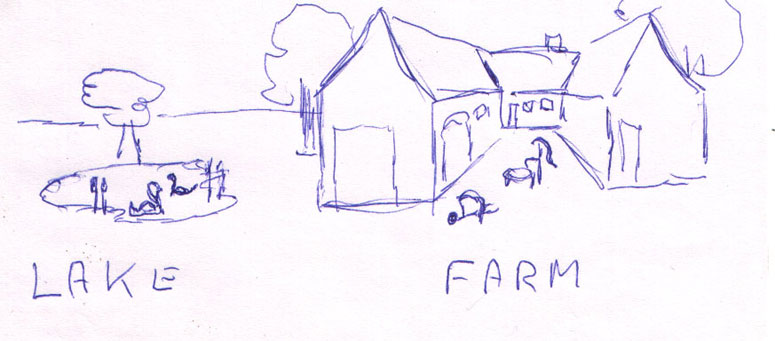 One upon a time, it wasn't easy to be a dane, and have a name including Æ,Ø orÅ.
So that was the start of LAKEFARM, an translation of the danish SØGAARD
Move your mouse around the drawing aand explore all the secrets.
Try for instance to click on the windows beside the front door.